Classic French Onion Soup – Vive La France ????????
2013-11-28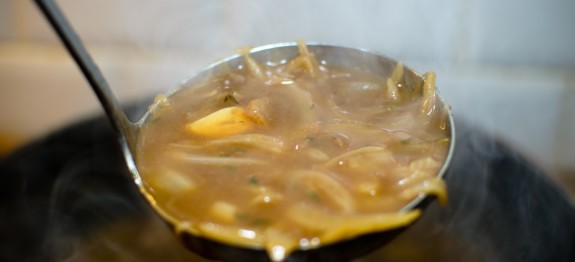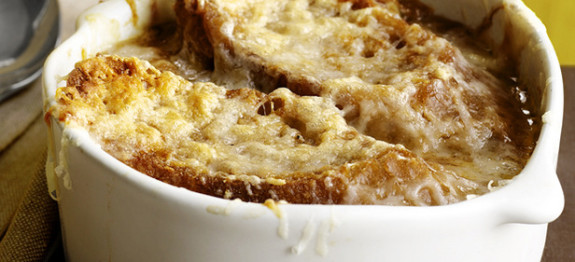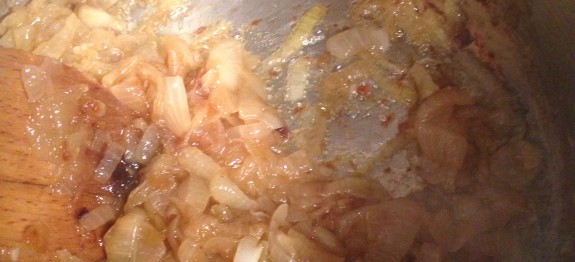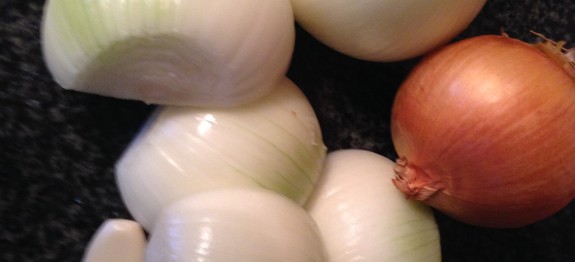 Yield :

Large pan

Servings :

4-6

Prep Time :

30m

Cook Time :

1:30 h

Ready In :

2:00 h
This soup NEVER fails to impress when I knock it up – And to be honest although it takes a little effort it is probably one of the easist soups you'll ever make. Once you've done it I guarantee you'll be making it again soon…
The important thing here is to cook the onions very slowly and keep the moving – They will look they are caramelizing and turning a deep golden brown (you want this to happen – this is releasing lots of flavour!)
Ingredients
800g Onions
2 x Cloves of garlic - Crushed
50g Butter
2 x tbsp Plain Flour
1 x Glass Brandy
1.75L of good beef stock
2 x Bay leaves
200g Gruyère cheese - Grated
1 French stick baguette
Method
Step 1
Thinly slice your onions and sauté them along with the garlic in the butter for about 5 minutes over a medium to high heat. Caution: Keep the onions moving you do not want to burn at this stage but they should start to turn brown. Now turn the heat down and continue to cook for at least 30-45 minutes - the bottom of the pan should be a nice dark nutty brown colour.
Step 2
Add the flour and cook for a further 3-4 minutes - Then add all of the liquids and bay leaves, then simmer for 45 minutes
Step 3
Toast your French stick - This can be done in advance.
Step 4
When your soup is ready (check/taste for seasoning - discard the bay leaves) put a serving into an oven proof bowl and place a piece of French stick on top and then cover with grated Gruyère and place into a pre-heated oven 80°C or so...Put your grill on high until the cheese has melted and is bubbling nicely. Serve straight to the table
Step 5
Top Tip: Place your bowls on a baking tray so you can lift them all out at once and any spills will be caught on the tray...