Jimmy Corned Beef Hash n Mash
2021-01-09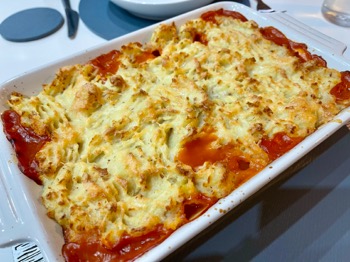 Yield :

Serves 4

Servings :

4

Prep Time :

15m

Cook Time :

30m

Ready In :

60m
Lots of way for making this beauty. Mum used to mash the potatoes and corned beef together with onions and throw a short crust pasty lid on it…and then serve it up at the pub we lived in on quiz nites!
Anyway here's my more traditional take with a little twist
Ingredients
1 340g of Corned Beef - Cubed
1 x Large Brown Onion - Diced
150g Potatoes - Cubed
350g Potatoes - Peeled for Mash
1 tbsp Tomato Puree
2 tbsp Worcestershire Sauce
1 400g Tin of Baked Beans
1 Medium Leak (optional) - Chopped
Butter - For Mash & Leeks
100g Grated Cheese
Method
Step 1
Three pans on the go here! 1. With 150g of cubed potatoes - boil these gently for about 7 minutes then take off the heat. 2. Gently boil the rest of your potatoes for the mash... 3. Gently boil your diced onion until soft
Step 2
In the meantime, if using the leeks, gently sauté them in a knob of butter and then set aside until the mash is ready.
Step 3
When your mash is cooked and ready, add the leeks and 6 or 7 cubes of the corned beef and fork around.
Step 4
Strain the water from the onions, cubed potatoes and add them together with the rest of your corned beef, tomato puree, Worcestershire sauce and gently combine. Be very careful at this stage not to over stir - you want the corned beef to remain in cubes!
Step 5
Now bring it all together! Start by pouring your beans in a large oven proof dish, next place your corned beef, onion and potato mixture evenly over the beans, then top off with you mash and sprinkle with the grated cheese. Bake in the oven at 180° for 35 - 40 minutes