Vive Le France for Onion Soup & Euro 2016 Footy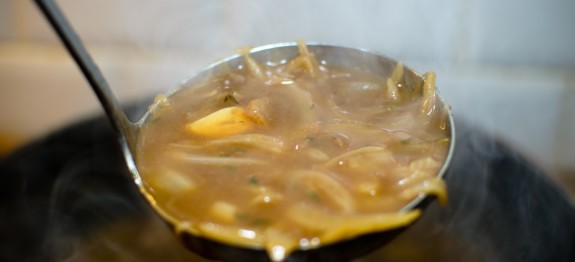 Given we're well in to the Euro 2016 Footy tournament (hosted by our neighbours France) I thought I'd put this out there…to explain what this "Vive Le France"expression actually means.
The French expression "Vive la France" is one you'll hear at the end of almost each politician's speech. It's one of the typical French mottos, such as "God Bless America" or "God Save the Queen". It's used by politicians, and also on special France days such as elections or Bastille Day.
Sadly also for national tragedies to show one's support for France and its ideals. Even more poignant given the most recent terror attacks earlier this year. In this context, it translates as "long live France".
However the expression "Vive…." is also very common to show your enthusiasm about, pretty much anything! In that manner, it translates more like "hurray for…", and gives the idea you are excited about something.
If you're not yet convinced of this other translation try making my French Onion Soup and then you'll see what I mean. Enjoy!
#onionsoup #cmonengland