Simple Caesar Dressing
2017-03-13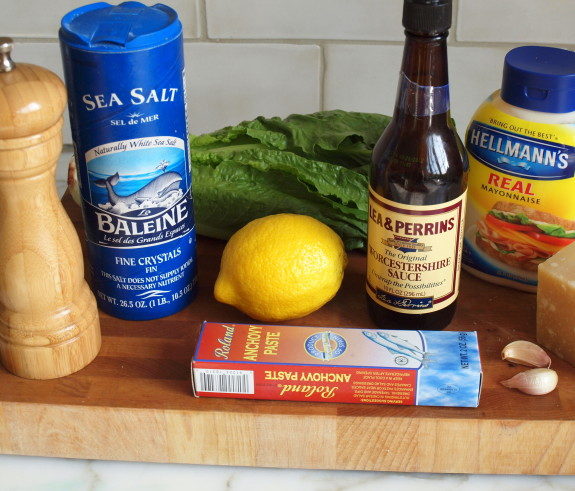 Servings :

4

Prep Time :

10m

Ready In :

10m
Like most things you can easily buy this from a supermarket but there's nothing like making your own – And you know exactly whats in it (unlike the e & sugar filled crap in the shops!)
Ingredients
1 x Clove Fresh Garlic - Minced
2 x Anchovy Fillets
1 x tbsp White Wine Vinegar
1 x tbsp Mayonaise
½ x tsp Dijon Mustard
15g Grated Parmesan
½ Juice & Zest of Fresh Lemon
Dash of Worcestershire Sauce
Freshly Ground Black Pepper & Salt
Method
Step 1
Mash the Anchovy fillets with the back of a fork in a mixing bowl. Then add: the garlic, lemon juice & zest, mustard, Worcestershire sauce and whisk together.
Step 2
Add the mayo & parmesan and whisk all together. Check for seasoning and add to your taste.
Step 3
The dressing should last about a week in the fridge...