Salt & Pepper Spare Ribs
2014-01-02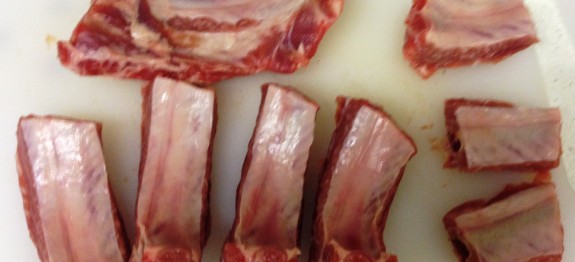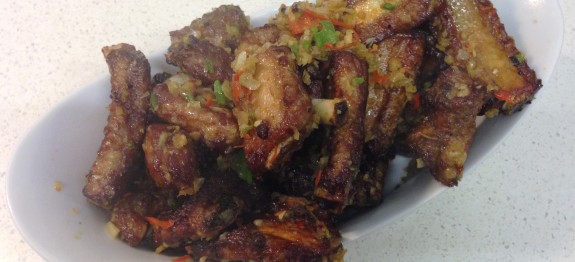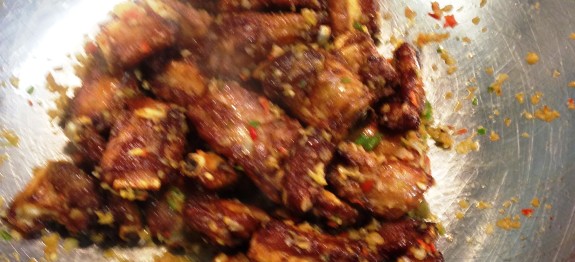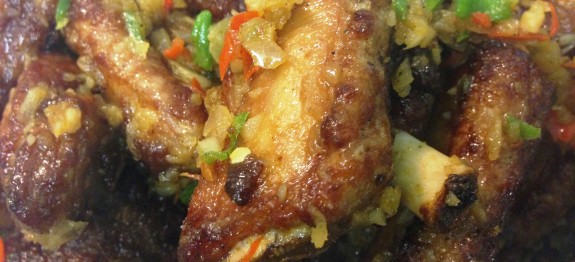 Yield :

Large Platter

Servings :

6 as a starter

Prep Time :

15m

Cook Time :

15m

Ready In :

30m
Oh boy this is one dish I miss cooking for my children ???? I like to prepare all the ingredients in advance, then just before I'm ready to serve I cook the ribs fresh and serve immediately. You'll need a deep fat fryer and a wok for the best results.
Ingredients
2 x Racks of Pork Ribs cut in to 2" pieces (Ask your butcher to do this if you like)
2 x tbsp of cornflour
5 x tbsp Light Soy Sauce
5 x Drops of Sesame Oil
1 x Red & 1 x Green Chilli
4 x Cloves Garlic
½ Onion
Method
Step 1
In a large bowl mix the: Cornflour, soy sauce and sesame oil to form your marinade
Step 2
Put all of your chopped up ribs in the bowl and coat in the marinade - then leave for about 30 minutes
Step 3
Place the chilli's, garlic and onion in to a food processor and blend to chop finely. (You can do this by hand but this way save your fingers getting chilli on them - Besides its much quicker using a processor)
Step 4
Place as many ribs as your basket can take in your deep fat fryer. Fry ribs until just cooked through. This will depend on the thickness of the meat etc. - however a good rule of thumb is that as soon as food floats they are cooked. If you're not sure check one of the larger ribs and cut the meat to the bone - If its cooked through you're good to go...
Step 5
Once all of your ribs have been fried - heat your wok to a high temp, add a little oil, a batch of ribs and stir fry them for a minute then throw in some of the chilli/garlic/onion mixture and stir fry for another minute - Season with a little salt and serve immediately
Average Member Rating
(4 / 5)
24 people rated this recipe
Recipe Comments