Roast Asparagus with Serrano Ham
2013-11-27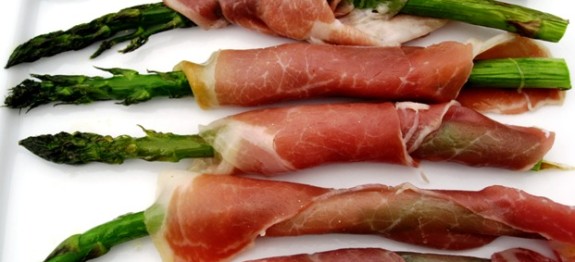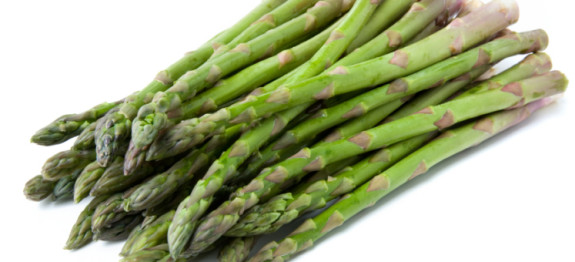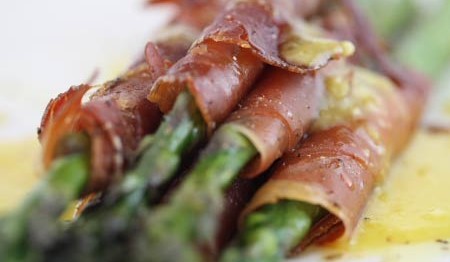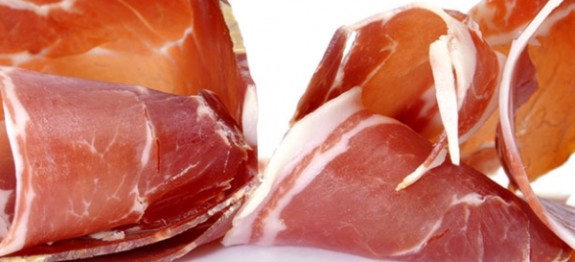 Yield :

12

Servings :

4

Prep Time :

10m

Cook Time :

10m

Ready In :

20m
One of my favourite things to eat when I go out for a meal is "Tapas". In fact if you want some real authentic Tapas, go to Kasa Rosa in Morley Leeds. My advice is NOT to order from the menu, just ask the waiter/waitress to ask the chef to send out a mix of what he wants and to keep sending them until you're full…
Serve the roasted asparagus piping hot with some Aioli for dipping
Ingredients
2 x tbsp Spanish Olive Oil
6 x Slices Serrano Ham
12 x Fresh Asparagus Spears
Course Sea Salt & Black Pepper
Method
Step 1
Preheat the over to 200°C / 400°F. Place half of the oil in your roasting tin and swirl around to cover the base.
Step 2
Cut each slice of the ham in half legnth ways – then trim the woody ends off the asparagus spears.
Step 3
Wrap the stems/ends of the asparagus with the ham, leaving the tips uncovered, then brush with the remaining olive oil & season.
Step 4
Roast in the over for 10minutes – depending on the thickness – Don't overcook, you want them tender but firm so you can eat them with your fingers!
Step 5
Serve the roasted asparagus piping hot with some Aioli for dipping