My Zest Caprese
2016-07-25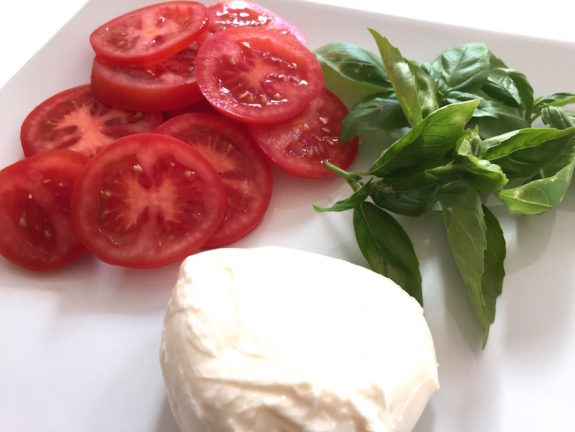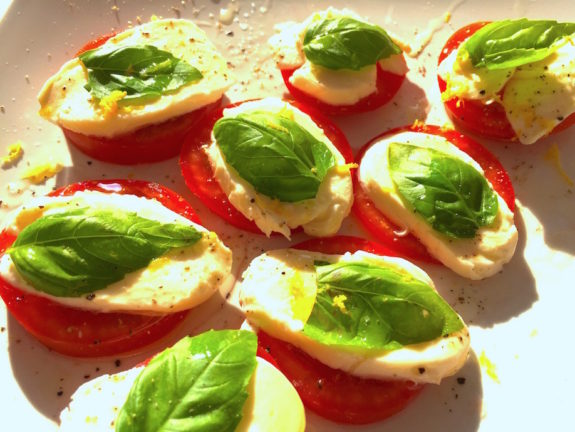 Yield :

1 Plate Full

Servings :

1

Prep Time :

10m

Ready In :

10m
Some things you just don't mess with…Like: the remote control when the golf or football is on, re-working a Beatles classic and the Caprese Salad is one of those things not to be messed with. It's as simple a thing you'll ever make with just three ingredients: Mozzarella, Ripe Plum Tomatoes, Fresh Basil leave and a drizzle of olive oil. That said, I like to add just a little lemon zest, hardly a re-work.
By the way the dish was created to represent the Italian national flag of Green White & Red
.
Ingredients
Ripe Plum Tomatoes
Ball Buffalo Mozzarella
Fresh Basil Leaves
Extra Virgin Olive Oil
Lemon Zest
Method
Step 1
Slice your tomato into rounds and place on a serving plate/dish and season with salt.
Step 2
Tear or cut mozzarella and place a piece on top of each tomato and top that with a basil leaf.
Step 3
Season with salt and pepper, drizzle with olive oil and sprinkle the lemon zest over. Serve.