Gorgio Nutty Granola
2016-11-11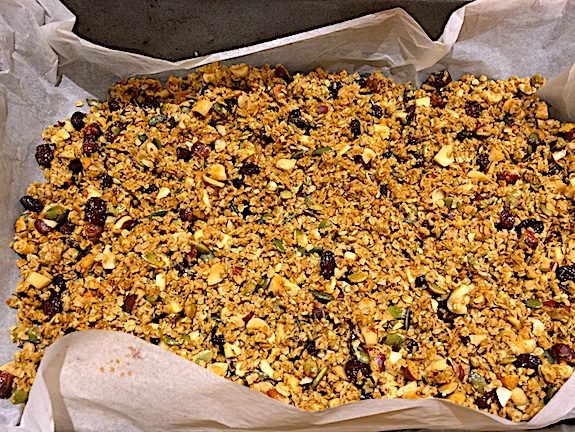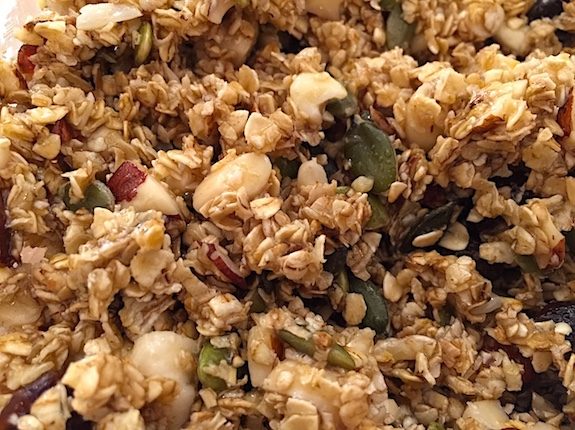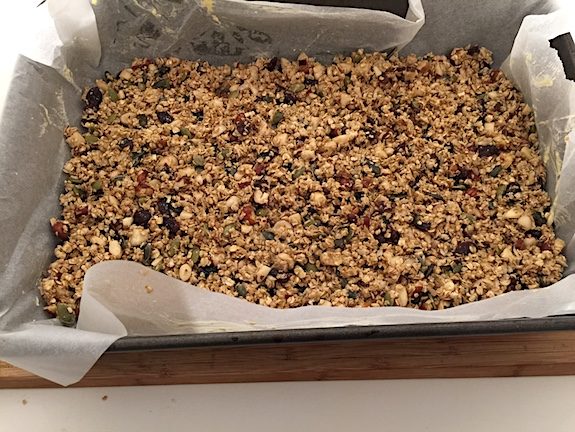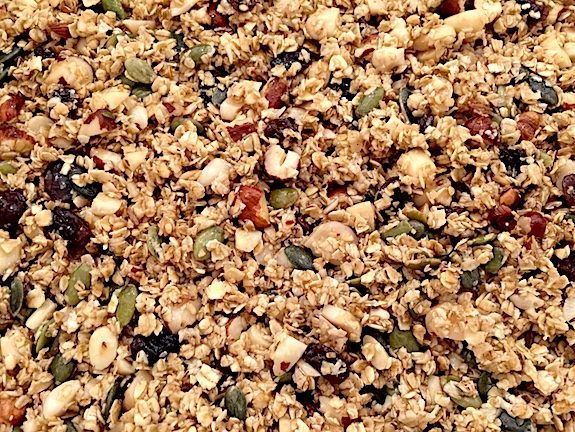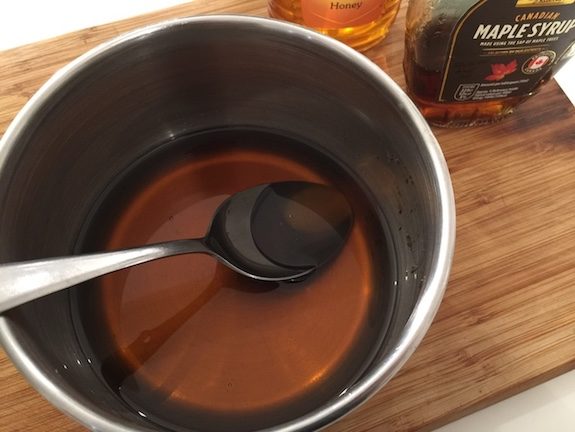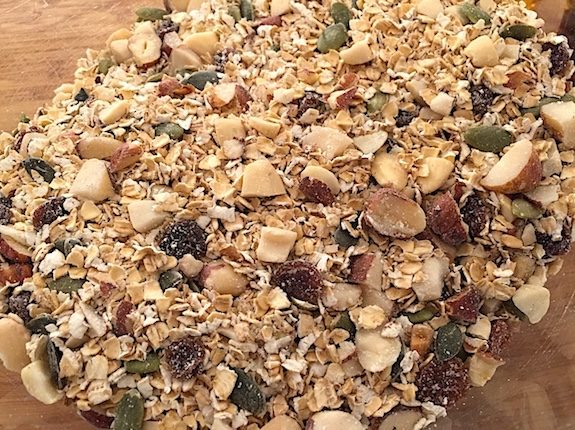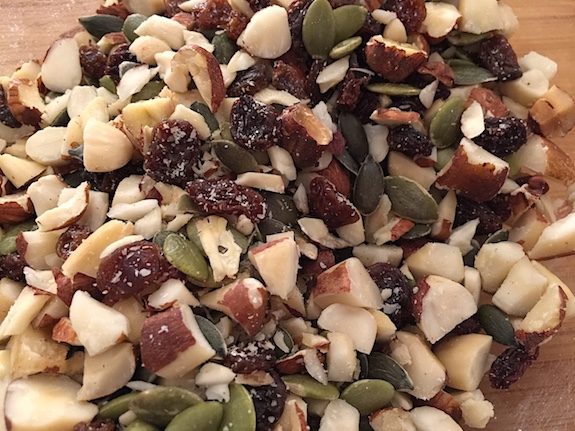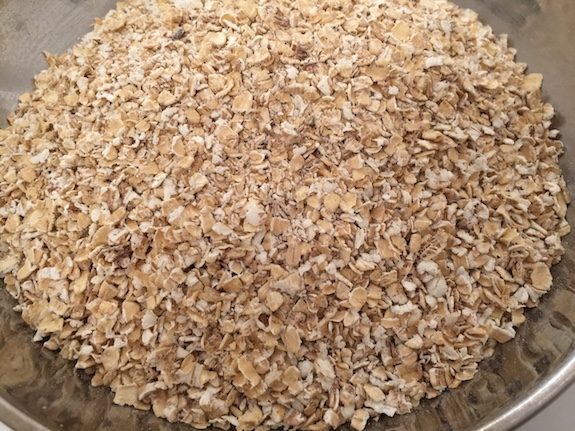 Servings :

10-12

Prep Time :

10m

Cook Time :

35m

Ready In :

60m
By far the tastiest (healthy) breakfast you'll make yourself
Ingredients
125g Maple Syrup
125g Honey
4 x tbsp Sunflower Oil
75g Shelled Almonds - Roughly Chopped
75g Brazil Nuts - Roughly Chopped
50g Hazelnuts - Roughly Chopped
50g Pumpkin Seeds
100g Rasin or Sultanas
½ tsp Sea Salt
200g Oats
Method
Step 1
Pre-heat oven to 140º C (275º F)
Step 2
Put the maple syrup, honey and sunflower oil in a sauce pan and gently heat to warm through.
Step 3
Put the oats, nuts, seeds and salt in to a mixing bowl and stir well. Then pour over the warmed syrup and mix thoroughly, making sure all oats and nuts are covered.
Step 4
Spread the granola mixture over a large baking tray, lined with greased parchment paper, making sure it's no deeper than 1cm and bake for 20 minutes.
Step 5
After 20 minutes take the part toasted granola out and mix from the edges to the middle, then smooth out again. Return to the oven for another 15-20 minutes until slightly golden brown, texture like sun, lays me down with my mind she runs...
Step 6
Remove from the oven after 10 minutes and quickly add the raisins/sultanas, stirring all together. (NB. It will not be crunchy until it cools down!)
Step 7
Finally leave to cool completely and store in a sealed container and eat within 1 month...(It won't take you a month to get through this!)