The Best Chicken Liver Parfait / Pâté Ever
2014-01-07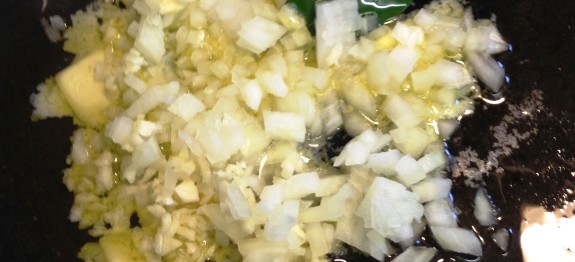 Yield :

1 Terrine or 8 Ramekins

Servings :

6-8 or More if Sharing

Prep Time :

10m

Cook Time :

20m

Ready In :

40m
This is one of my favourite dishes and is great served with Melba Toast. You can make this and eat it the same day and it will taste beautiful, however it's better to make a day or two in advance to let the flavours really develop.
Ingredients
400g Fresh Chicken Livers - Remove any of the white fatty tissue
2 x Shallots finely chopped
3 x Cloves garlic - Crushed
2 x tbsp Double Cream
1 x tbsp Madeira Wine or Sherry
1 x tbsp Cognac
200g Unsalted Butter - Softened
50g Salted Butter
2 x Bay Leaves
½ Pint of Milk
Sliced Toasted baguette to Serve or Melba Toast
Method
Step 1
Soak the livers in the milk and 2 teaspoons of salt for 1hour to draw out any blood. Then rinse thoroughly and set aside until you're ready to cook.
Step 2
Melt 50g of butter and add a small splash of olive oil to in a heavy based sauce pan. When the butter foams add the shallots, garlic and bay leaf then gently fry until they soften.
Step 3
Now add the chicken livers. Continue to fry over a low to moderate heat to colour (but not brown) both sides (about 2 minutes each side should do) then add the Madeira & Cognac and simmer for 2-3 minutes. (Flambé to burn off the alcohol if you like) NOTE: Don't overcook the livers or they will lose their smooth consistency - They need to be pink inside!
Step 4
Discard the bay leaf and put all of the ingredients in to a food processor and blend until smooth. Gradually add the 100g of softened butter and the double cream.
Step 5
Now pass your parfait / pâté through a sieve to really get a smooth velvety texture. Place your pate in to serving dishes, either single servings or in to a couple of larger ones for sharing.
Step 6
Clarify the remaining butter and then pour over the top of each dish and place in the fridge to cool for about an hour. Leaving over night will improve the depth of flavour! The butter will create a seal and keep for at least a week.
Step 7
How to "Clarify" butter - Preheat your over to 110º C and place your butter in an overproof pan. This will allow the butter to slowly melt & separate. Usually takes about 5-10 minutes, then simply pass through a sieve and discard the contents of the sieve!