Simple Poached Salmon
2017-01-17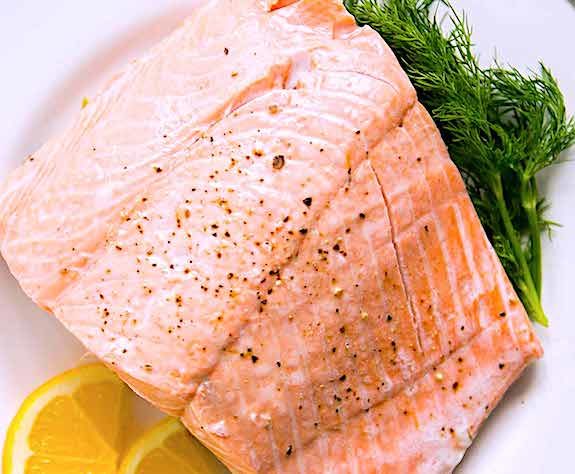 Yield :

2

Servings :

2

Cook Time :

10m

Ready In :

10m
Poached fish is actually one of my favourite ways to have fish (unless it's battered and served with chips n mushy peas eaten out of the paper!)
Ingredients
2x Salmon Fillets
1x 500ml Court-bouillon
½ Lemon - Sliced
Method
Step 1
Bring your poaching liquor to the boil, then reduce heat to a good gentle simmer. Now place your fish in with the sliced lemon and cover with a tight lid.
Step 2
Turn down the heat and simmer for about 2-3 minutes until fish has completely changed colour. Do Not Boil!!! A gentle simmer at about 95 degrees is all you need.
Step 3
Remove from heat and stand for 5 minutes - N.B. the fish will cook as it cools.