Sauté Garlic & Rosemary Potatoes
2016-06-27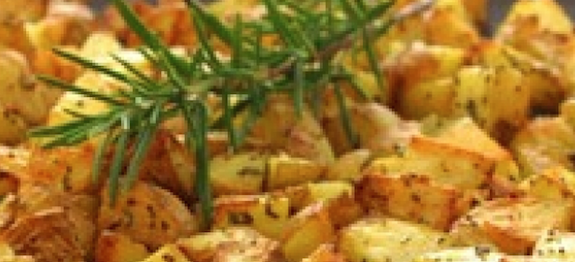 Servings :

4-6

Prep Time :

5m

Cook Time :

25m

Ready In :

30m
Again this was something I learnt in California when we made the L.A. Pork Steaks, that said I cook these potatoes all the time. They are perfect with steak, salads or simple fried eggs!
Ingredients
2lb Potatoes (I use Red Rooster Albert Bartlett)
4 Cloves Garlic
2 Sprigs Fresh Rosemary
2 tbsp Chopped Fresh Rosemary
Oil for shallow frying
Salt & Black Pepper
Method
Step 1
Peel your potatoes and chop in to small cubes around 1cm or 1/2"in old money
Step 2
Wash the thoroughly in cold water then dry in a tea towel.
Step 3
Heat your oil in a large heavy based frying pan and add the potatoes, rosemary sprigs and garlic and gently. Sauté for about 20 minutes turning occasionally making sure nothing sticks or burns.
Step 4
In the last 5 minutes add the chopped rosemary and continue to stir around. When nice and golden serve...Discard the sprigs.